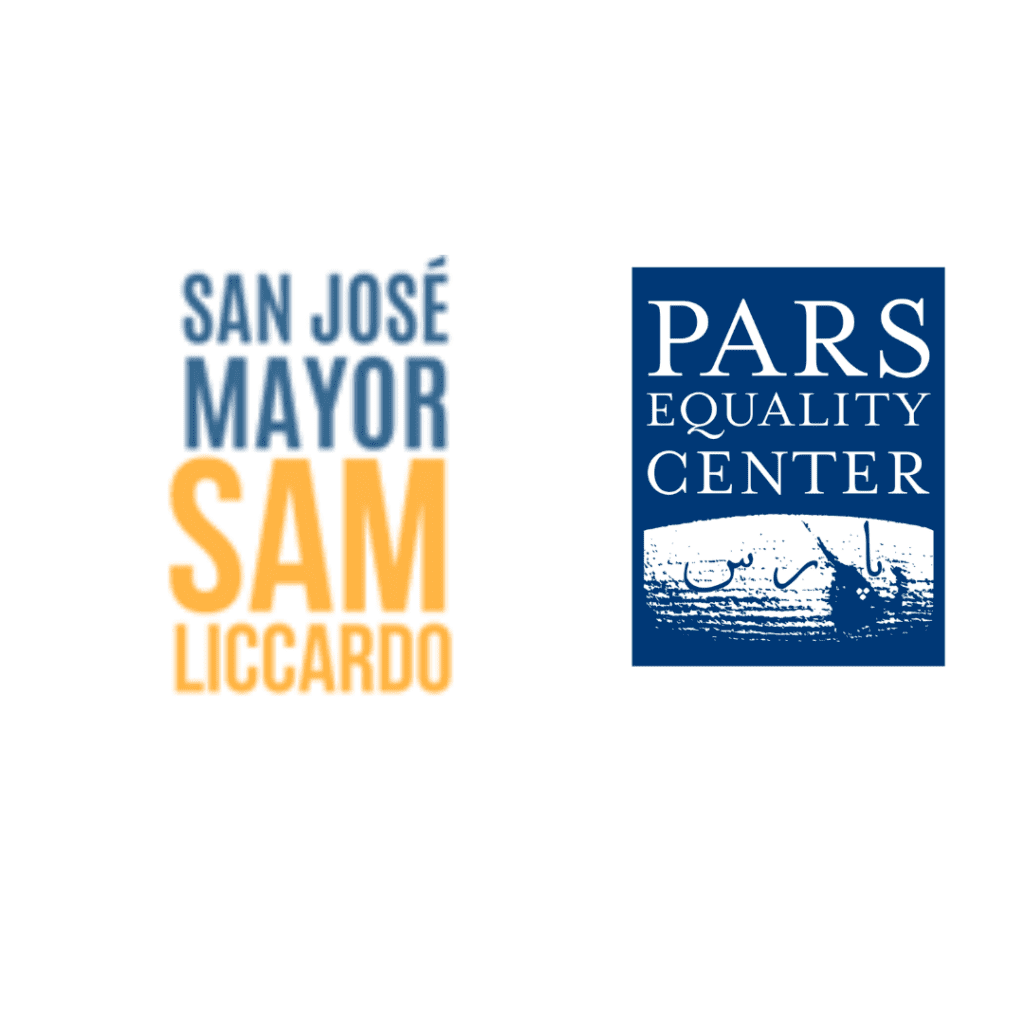 FOR IMMEDIATE RELEASE
October 13, 2022

San José Lights City Hall in Solidarity with the Iranian Women and Girls Protesting Human Rights Abuses

SAN JOSÉ, CA – San José will light up City Hall's Rotunda and Tower with the colors of the Iranian flag, green, white, and red, in solidarity with the Iranian women and girls, and other demonstrators, who are protesting human rights abuses across the world. The protests were sparked by the death of Mahsa Amini, a 22-year-old woman who was in Iran's "morality police" custody for allegedly wearing her headscarf loosely.

"Sparked by the horrific killing of Mahsa Amini, thousands of Iranian women and girls courageously protest the severe abuse of human rights in their country, inspiring the world to stand with them," said San José Mayor Liccardo. "The City of San José joins the demonstrators globally who demand Iran's government—and all governments—to honor the autonomy and freedom of all women."

The City of San José stands with the Iranian-American community in their advocacy for justice abroad and with the courageous women, girls and protestors who are in Iran demanding equality. "Pars Equality Center applauds the courage of brave people in Iran for fighting against injustice centered on women's rights," said Paris Etemadi Scott, Pars Equality Center's Legal Director. "We stand with our community during these challenging times and advocate for fundamental rights."

Pars Equality Center (Pars) is a non-profit organization serving the social and legal services needs of Persian-speaking and other underrepresented immigrant communities in California. Every year, Pars serves thousands of families and individuals obtain immigration relief, secure employment, file taxes, learn English, and obtain other supportive services to become informed, self-reliant, and responsible members of the American society. Pars has been in the frontlines of fighting discriminatory immigration policies including the Trump era Travel Ban. The organization launches civic engagement campaigns to further the interest of our community including Census 2020 and voter registration drives. To see how you can support Pars, please visit https://parsequalitycenter.org

City Hall will be lit again tonight, beginning at 4:00 p.m. – 6:00 a.m. It was also illuminated October 13.


###


About the City of San José
With more than one million residents, San José comprises the 10th largest city in the United States, and one of its most diverse cities. San José's transformation into a global innovation center in the heart of Silicon Valley has resulted in the world's greatest concentration of technology talent and development.