At Pars Equality Center, we constantly strive to provide and assist our newest community members with relevant and practical educational resources that will help in easing the potentially daunting process of assimilating to life in the United States.
Social Adjustment Case Management
Assistance in Free Tax preparation for low-income individuals during the Tax season

Assistance with CalWorks and CAPI Programs

Assistance with EDD applications

Assistance with Housing Searches

Assistance with SSA, SSI, and Disability applications
Career Services
Pars Entrepreneurship Program (PEP)
Pars Entrepreneurship Program's (PEP) mission is to help aspiring entrepreneurs by providing mentorship, education, and networking opportunities, and becoming THE SOURCE of information for them.
PEP focuses on hosting monthly Speaker Series, where experienced entrepreneurs are invited to share their success stories and experiences with Pars' community.
Mentorship
Pars' Mentorship program provides participants with the best practices to help with career development and job searching skills.
In this program, participants will learn about the following:
How to write professional resumes

How to successfully interview for positions

How to make oneself an instant asset to potential employers

Critical information regarding Silicon Valley's workforce culture

Techniques for successful job searching
Criteria for Participation
Have a Bachelor's Degree (Minimum)

Be fluent in English (Verbal and Written)

Be a Resident in the United States for less than 5 years
Pars Career Development
As our community's needs change, Pars develops innovative programs to address such needs. For instance, with the COVID-19 pandemic, many of our former cliental reached out to us for support in career transition and development opportunities. This led to the expansion of our current Job Placement Program and the birth of a new program called Pars Career Development (PCD), which offers support groups, career coaching, and peer-learning services for individuals looking to grow in their careers.
Refugee Career Pathway
In 2018, Pars was awarded a Refugee Career Pathway (RCP) grant from the Office of Refugee and Resettlement. This project serves 100 eligible refugees per year by improving their professional skills, enhancing their resume writing skills, working on mock interviews, providing mentorship, and aiding them in obtaining professional certificates to reach their career goals.
Silver Club
The Silver Club was designed for Persian-speaking immigrants aged 55+ who live in isolation and disconnect due to lingual, cultural, and financial barriers. Our goal is to stimulate our members' minds and bodies, transforming their lives and helping them discover their lost potential by providing an uplifting and inspiring environment.
Classes include but are not limited to:
Meditation

Yoga

Aerobics

Poetry

Art

Group Singing and Dancing

Nutrition
Pars Generation+
Pars Generation+ seeks to offer younger Iranian-Americans with a platform through which they are able to bond with their Iranian culture and strives to empower them through community involvement, career development, and entrepreneurial connections.
1. Meet and Greet Events
Generation+ organizes quarterly networking events, Meet & Greet events as well as fundraising events.
2. Sports Initiative
In 2018, Generation+ introduced the Sports Initiative. This initiative was founded in order to create an activity that emphasizes endurance, resilience, and camaraderie. In 2021, Team Pars was formed. This team will participate in a Half Marathon/5K distance run at the Golden Gate Half Marathon race in San Francisco. This activity engages all our members and promotes the concepts of empowerment, health, and fitness to our community.
3. Corporate Ambassadors
This initiative was developed to welcome more corporate employees to join Pars as expert volunteers, to share their knowledge, and to assist in serving the community. This initiative also strives to generate funds through donation matching programs. Many corporations partner with Benevity Causes Portal to make the donation process easy and efficient for their employees.
Our San Jose Social Services Team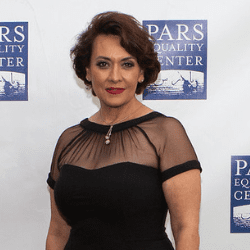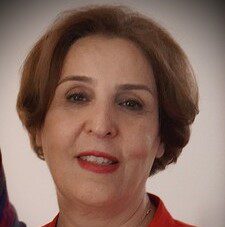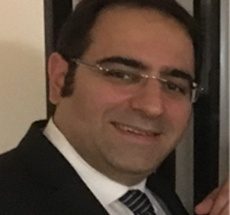 Sam Soltan
Case Manager & Building Manager